Not As We Know It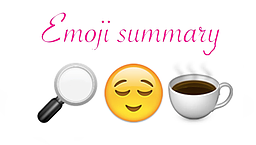 came home last Friday for what I described to my family as 'art stuff.' By the end of the weekend I explained to them that, 'it was kind of like an artist retreat, annn it was good but it was very cold. i don't know how anyone in that building gets shit done.' except i didn't say shit because my parents don't think I swear lol.
cold building is The Royal Standard in Liverpool, made up of lil gallery spaces and officey-studios. When I asked my mum to drop me off there, she described TRS as a 'dive' and I started to defend it telling her that's what the cool kids like, that it's EDGY, but then I just felt sad imagining the people there making art in slow motion because they are so cold. I'LL SHut up now #prayforartists
,, can u plz refer now to my BEAutiful infographic - - >
Because inside TRS is Muesli, where the London-based 12ø Collective erected their art-fair-exhibition-thing, 'Not As We Know It,' and the fair accommodated various gallery bodies to invite artists and some art. cake layers ye
and it was a strange cake, I liked the aftertaste better. I saw NAWKI twice: last weekend by appointment, and this time around for the events weekend. The first encounter didn't stir me, and for obvi reasons: without population it was like walking around a prepocalypse Frieze, between structures waiting for activation: for salesmen and instagrammers and pointing and commentary. Though, this could be an incidental or deliberately awkward tableaux of art bizniz/ emotionless and cock-blocky/ still I don't think it held itself well outside the events weekend ->
When I came to NAWKI 7 days later, Chariza was there presenting hourly lectures, poems, and videos (and I've been loving Skype storytelling recently, live connectedness makes sense of presence and patience MMmM). Ladette Space's Elena Colman was sitting with the Foodsketz girls, who were inviting me to whisk meringues and dye mayonnaise yellows and greens. Luis Ignacio Rodriguez was wandering about periscoping the whole thing, in a wig, playing the optimistic gallerist. And Sophie Chapman of Aspiration Suits was asking me to post-it my workplace coping mechanisms (I wrote about stacking fortune cookies and sending OTT work-of-art snapchats to just-as-bored friends). *I wanna give special White Pube trophies to Rhoda Boateng whose livestream poem-performance made me go wowwwwwwww for aba five minutes, and to Kerri Jefferis, who had recorded a lecture comparing the successful artist with the psychopath. it woz sik.*
but but but NAWKI was strange and lovely because I got more out of this new presence than I did from the lonely art. However poorly attended it was, and however moment's-passed it might be, NAWKI's events weekend enabled the anti-networking/pro-friendship interactions I have been wanting, preferring, and pushing for with white pube art dates. And as such, it became quite the contradiction as it unraveled itself and slouched, went for a drink afterwards, and barely sold a zine. And that laxness wasn't laziness, it was allowance instead; a shift from an operation to an organic programme that made me feel good inside, good and okay.
None of this will be a surprise to the attendees, who discussed as much on the Sunday afternoon, with party rings and tea/  art debrief. Everyone was thanking everyone but especially 12ø for their help: for the sandwiches on install, the lifts, the patience when one artist fell ill. And I think it was care that set them apart from the art fair: management became a duty of care, and that duty was just a sincere want to look out for one another. All this 'allowance' shouldn't even feel special, but it does, and that's why I described it as an artist retreat; for the solidarity, authenticity, and optimism; for adding one other on Facebook, for feeling comfortable, for the shit-happens-ness. And *neatly,* this realized the Kerri Jefferis' polemic, as NAWKI became a resolve to (rather than a symptom of) the systemic exclusion the art world perpetuates - it briefly undid mandatory individualism, and instead inflated consciousness (and o translation: hallo i made some friends and liiiiike, isn't that what weekends are for?). It wasn't incredible, and it wasn't life changing / these are just friends and not best friends / I would have liked more on the programme and some actual Liverpudlians in attendance, but whatever, it was enough, and says loads about the fact i would even want to be at a retreat, eeeven a really really cold one #prayforartists2016