ideas for a new art world
In January-April 2021, we took part in Jack Arts and BUILDHOLLYWOOD's Your Space or Mine project. Billboards and posters went up in cities across the UK presenting the following ideas for a new art world:
001: if I were the Tate, I would simply remove my racist paintings x
002: Universal Basic Income and affordable housing so that everyone, including artists, can make a living
003: Curators should ask the public what they want to see and what they think galleries and museums should be used for
004: people across the creative industries need to declare if they have rich parents who helped them get where they are today
005: The art world should not replicate the capitalist structures of other industries and instead should set a better example with a horizontal approach to decision-making and pay
006: dear museums, give back all stolen objects
it looked a little something like this > > >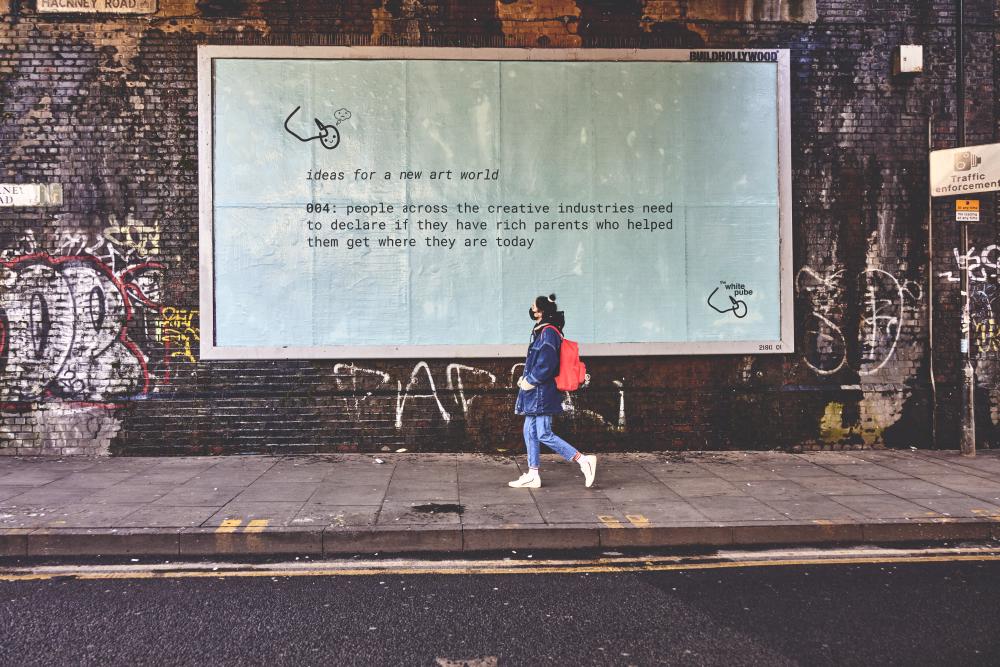 after we did this, we had a chat with Rough Trade Books who invited us to create a pamphlet (ie. a little book). We decided we would expand on those 6 ideas, and the pamphlet is a collection of 6 baby essays on the subject of each one.
📚 📚 📚 📚 📚 📚 📚 📚 📚
It is available for £7.99 on their website here: https://roughtradebooks.com/collections/editions/products/ideas-for-a-new-art-world-the-white-pube
📚 📚 📚 📚 📚 📚 📚 📚 📚
the pamphlet looks like this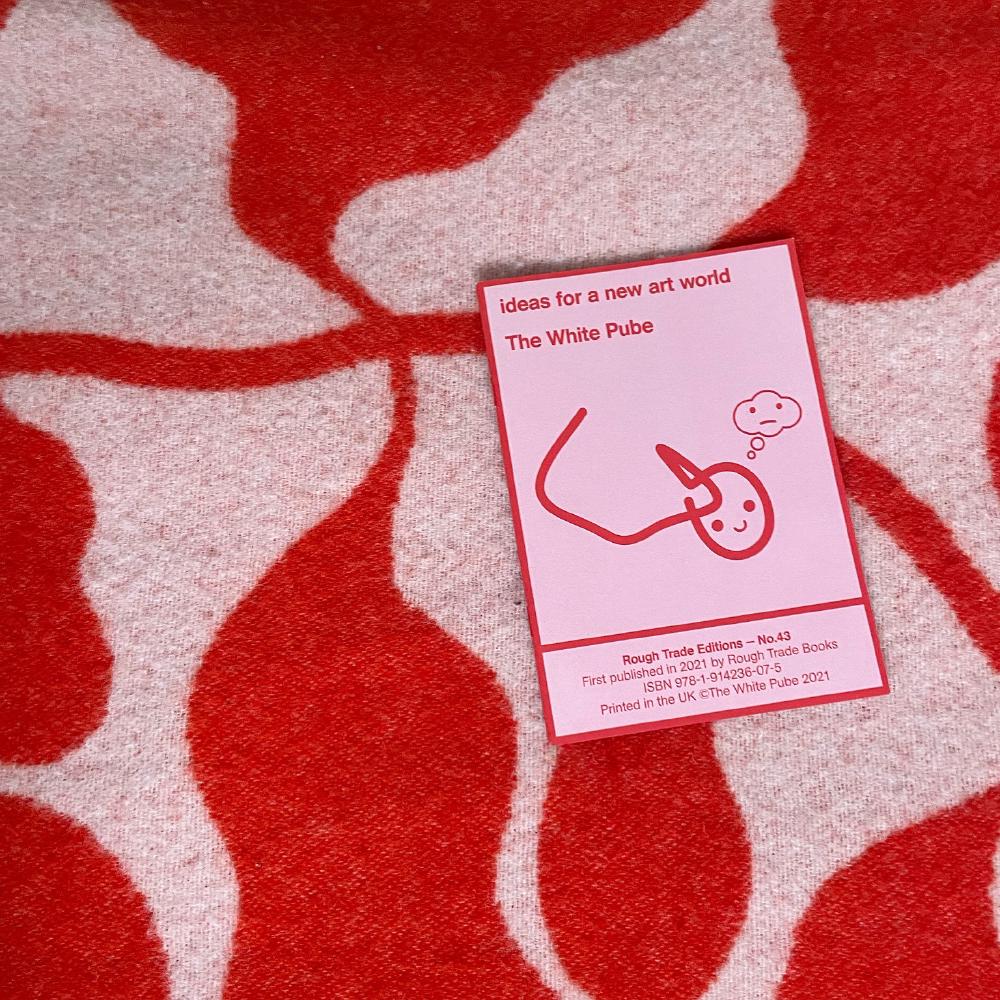 and all the essays are different colours, like the billboards :) :)
it was really nice to make this thing happen - we are so used to writing online and print is just totally different. we are actually now writing a book proposal behind the scenes for something secret so hopefully there will be more TWP chat in print in the near future fingers crossed
g+z
xxx