LADS I FANCY #3
Welcome back to ✨LADS I FANCY✨, a TWP blog series where i just show u all the ✨LADS I FANCY✨
this week's ✨LAD I FANCY✨ is so niche & specific, but he comes with a lesson. He's an allegorical ✨lad✨, he's got a moral and a message.
he is, .. DRUMROLL
🥁🥁🥁🥁🥁
3: THIS JAPANESE SCALLOP FISHERMAN OFF TIKTOK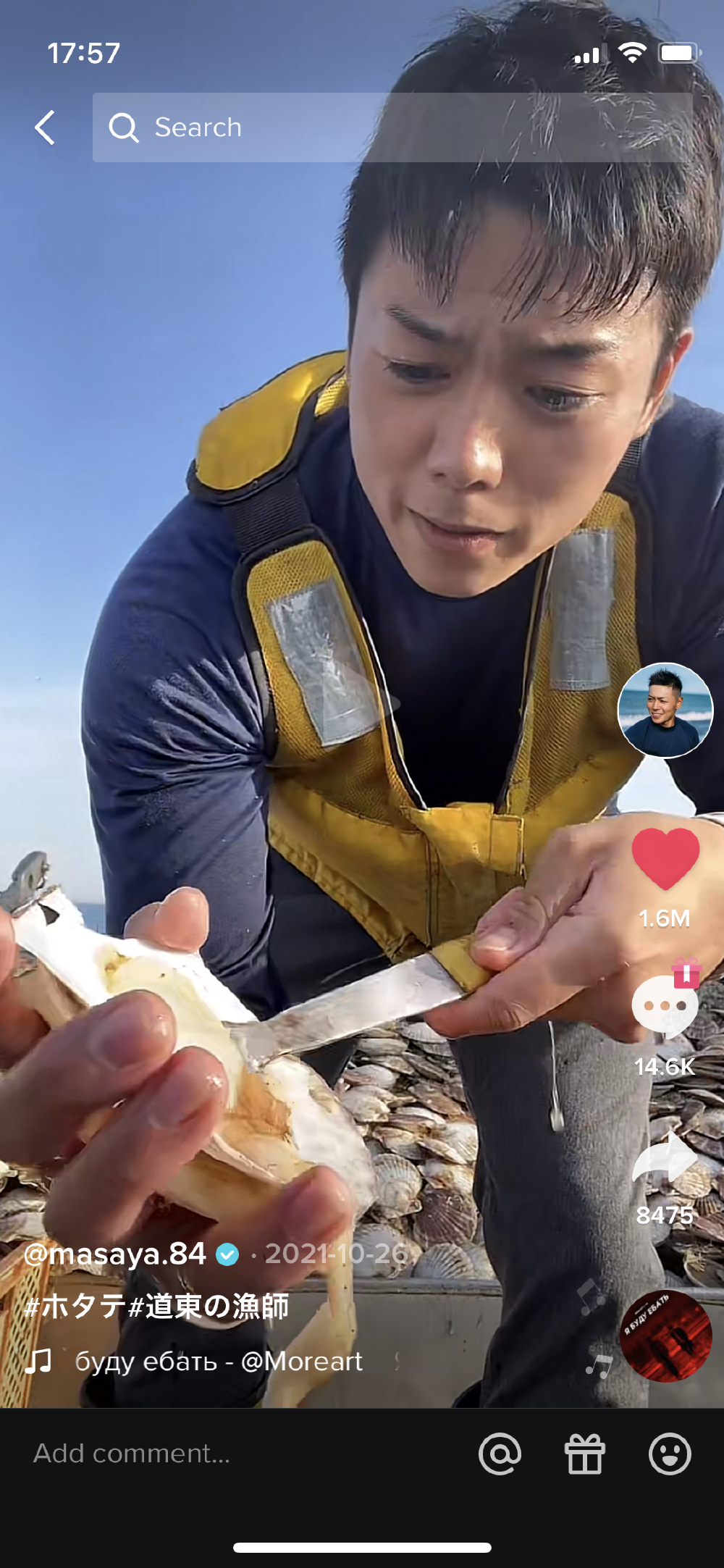 i can't lie, i don't know how to embed tiktoks on the new site, so you're just going to have to follow these links and pray they work.
link 1, link 2, link 3, link 4, link 5,
but the message is: hotness is contextual. i only fancy this lad when he does his silly lil offbeat dancing in his fisherman gear, on his little fisherman boat, with all his scallops. As soon as this lad steps on dry land and puts on a pair of jeans, it's over for me.
like it's just not the same
But as a fancy fisherman, I love him.
Anyway. TUNE IN NEXT TIME for MORE… ✨LADS I FANCY✨!!!