WHAT I SAW LAST WEEK: 2nd October
ok i have a backlog. bear with me while i clear it week by week!
w/c 2nd October i was a free woman! (ish) we handed in our second draft and i lowkey felt like a weight had been lifted – not in a rude way, just in a way like. we've been working on it for sO LONG! i've never worked on a single thing for that long, continuously. EVER. so once we handed it in, i felt free! to write other things. it's what GDLP calls the brain queue. i have never been keener to write a sunday text. i actually bagsied it, how sad is that !! and i was writing late til like 8pm almost every day – bc i was LOVING IT. taking so much actual pleasure in the actual act of writing, the novelty, the motions of it all. i love my job! i get to just be interested in things for a living! i get to follow my nose n intuition and answer my own questions. it all felt v gratifying. SO! w/c 2nd OCT was not Culture-less, but it was just consumed by the writing and enjoyment of writing. culture was so secondary.
WENT TO THE FOOTBALL not actually that week, but the weekend before. look at these irish arsenal fans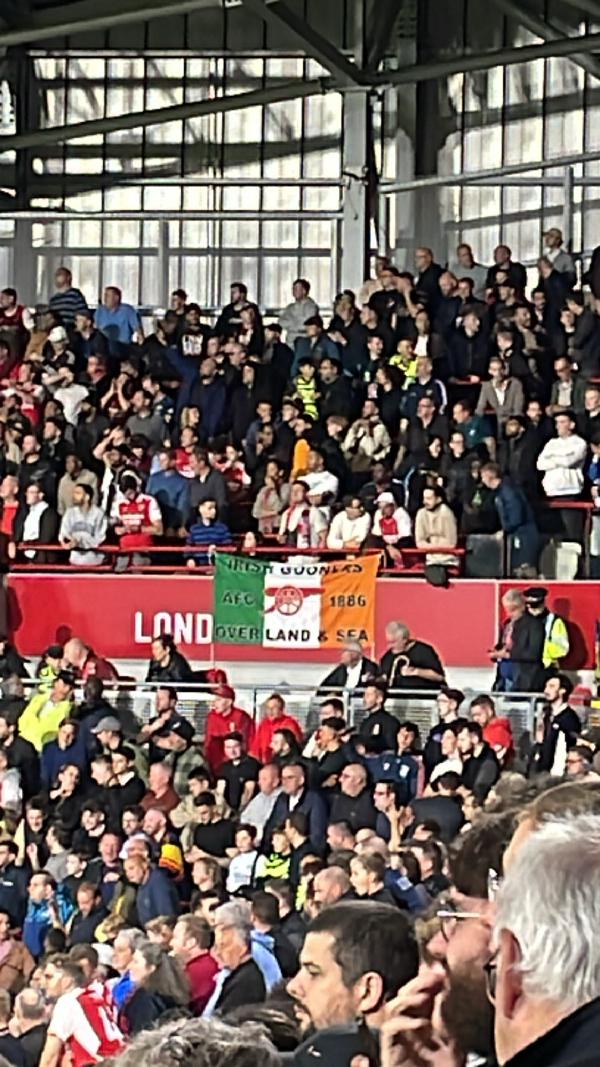 went to this National Trust park!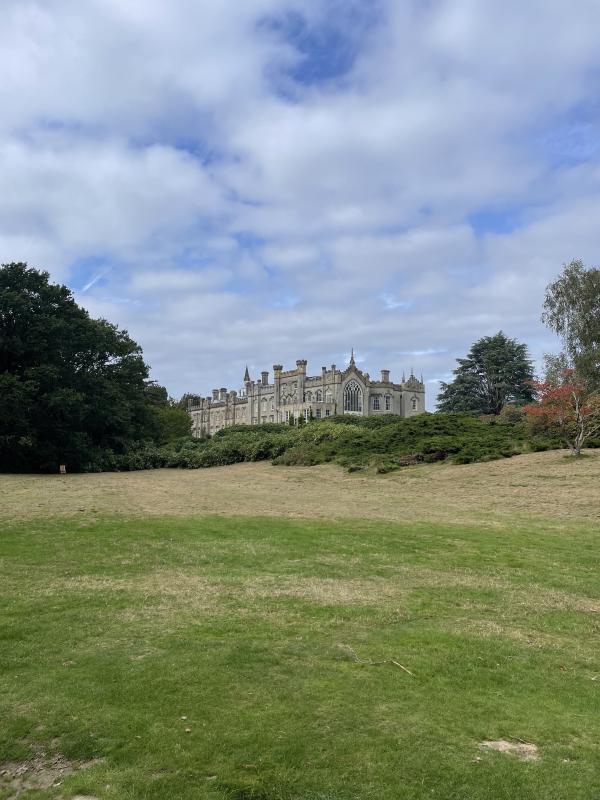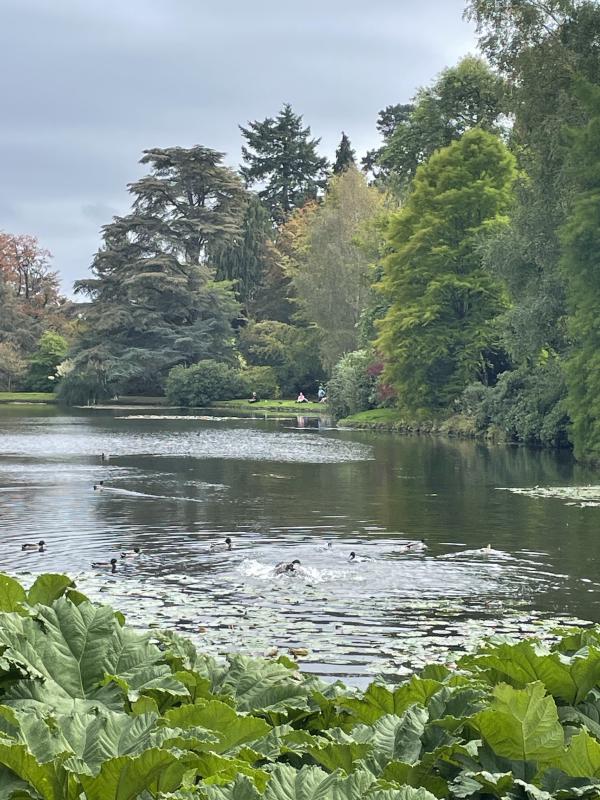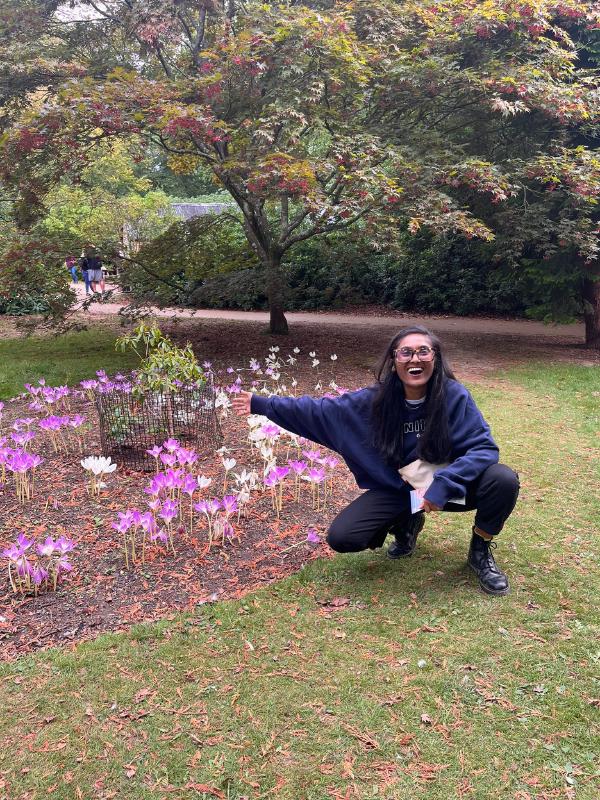 Sheffield Gardens! they've got this big Autmnal garden that's rly famous, designed by Capability Brown? idk anything about garden design, but it was really lovely to be out and about in nature, pointing at ducks and crocuses. gardens are probably a kind of art, aren't they? immersive and ever changing. this is the kind of thought i think Virginia Woolf would've enjoyed a lot, or found very trite. either way, she probably thought it before me. like, when you say garden as art, i think of that early section of The Waves (one of my fav books!!!! so weird and strange!) where they're all babies bumbling round the garden and describing it like it's new. anyway. garden!
HOAX!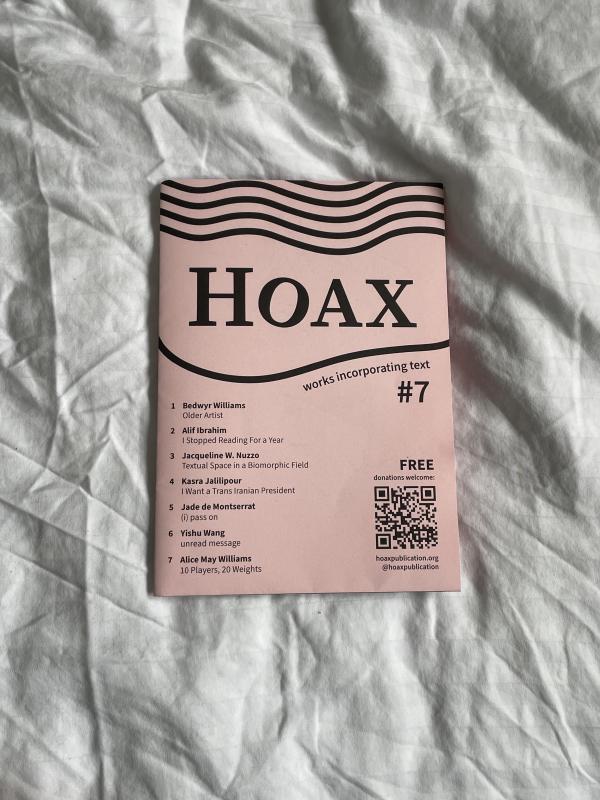 we love Hoax! if u don't know – HOAX! is a curatorial project centred around art & writing, text-based art, creative writing, art writing. it's online and in print — and lovely Lulu sent over issue 7 in print. you can get a free! copy here to print at home, read online, or order a physical copy (j cover postage) issue 7 features works by Jade de Montserrat, Bedwyr Williams, and Alif Ibrahim — have a peep! and here's the link to donate, if u enjoy and have a few spare quid
DEBORAH LEVY – THE COST OF LIVING
i just love deborah levy – read the cost of living bc i am slowly making my way through her living memoir series. i am only letting myself read them slowly bc if i left it up to chance, i'd just swallow them – and then i might miss things! or it might not hit as hard! or i might not savour it in the way i know i want to. when i read Things I Don't Want to Know, everyone told me COL was heartbreaking, amazing, the best one. it was really good. i think it grabbed me because debs talks about the way writing fits into her life, became part of her life, became actually the thing that kept her sane as the rest of her life went AWOL. that meant a lot to me. that felt good and grtifying to read, to relate to, to have another writer who i admire a lot put that into words. i used to think i'd really love to meet deborah levy and give her a kiss. now i think i would cry in her arms.
BREUGEL THE ELDER!
while writing that week's text (the Entire History of Art School) i was poking around some art history to get a sense of context for wat artists were actually producing after they had their ~educational needs~ met. never really given much thought to the many Breugels, the Breugelian Artistic Universe if u will. but these 2 by Pieter Bruegel the Elder were really nice! i really enjoy them, find them very satisfying, rewarding and compelling images to look at. they're like where's wally, but Art Historical. there's so much packed in!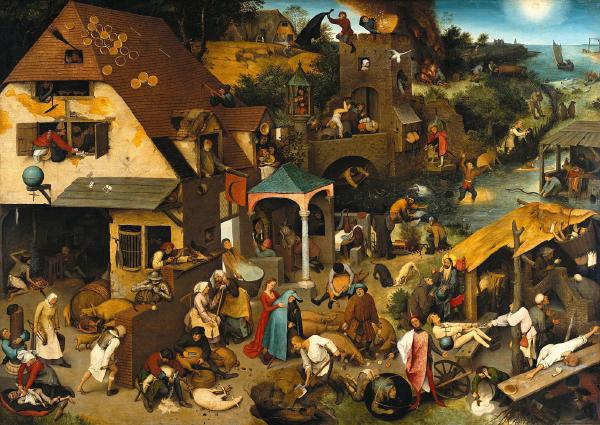 Netherlandish Proverbs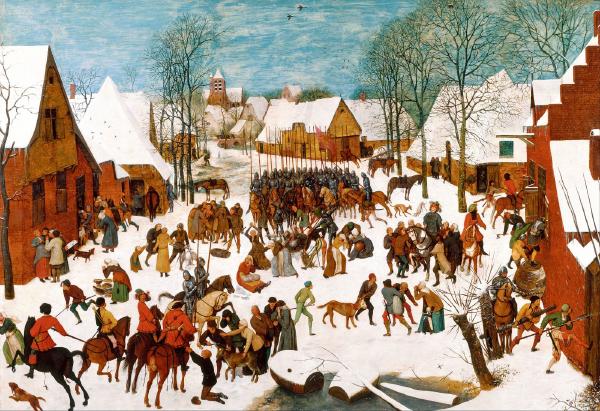 The Massacre of the Innocents
And El Greco
View of Toledo
!!!! this painting is like, it gives me exactly the same satisfaciton that this painting by Bhupen Khakhar –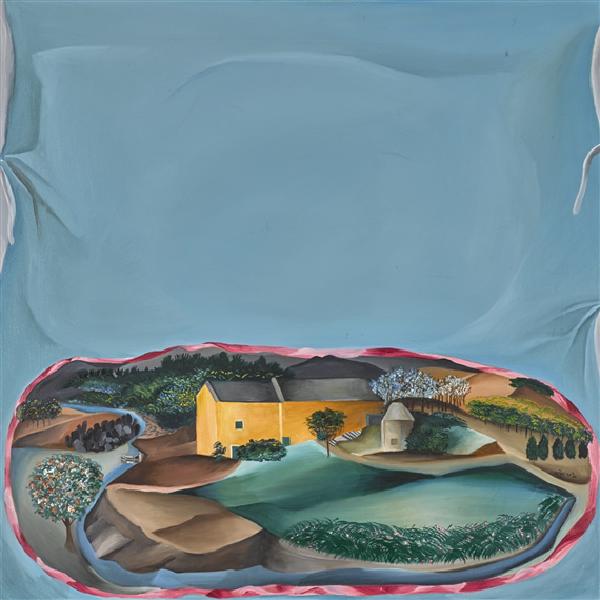 Howard Hodgkin's House on Hand Painted Cushion
it's so good, so bubbly and flat, so warped and like, it's like looking at a landscape in the back of a spoon. godddd i love it!
DAIDO MORIYAMA @ PHOTOGRAPHER'S GALLERY
wayyyy back when i was a tiny baby 18yo, i went to the Daido Moriyama/William Klein duo show at tate modern (this was in 2012! baby baby! i was a baby!) and lowkey it made my brain go pop. i was used to paintings, images, i thought that was what i wanted to do – be a painter. then i saw this show and all of a sudden i had a rubrik, an example! for what conceptual or like.. abstract uses of tech to make weird strange images - what that'd look like. i've always remembered it, bc it made me want to get fun and funky with like. photocopiers. it made me want to start intervening in the making of an image, rather than just making it in a striaghtforward way. and i've always rly rly been a big fan of Daido Moriyama's work since!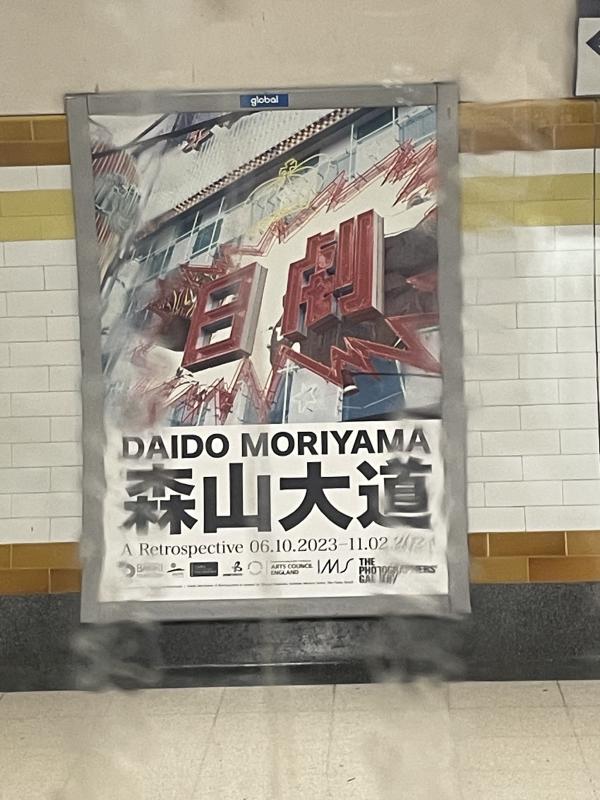 so i was rly glad & keen to see an ad on the tube for his show at photographer's gallery – nice! and it was good, esp if ur a fan! it's been a decade since i was 18 (RIP my youth), so tbh i forgot what his work mostly looked like, i only rly remembered the affect. but having a lil refresher was nice, nice to be reaffirmed that he was a very experimental guy, interested in abstraction and process and fuckign around with the recevied wisdom around the tools of his trade and photographic conventions.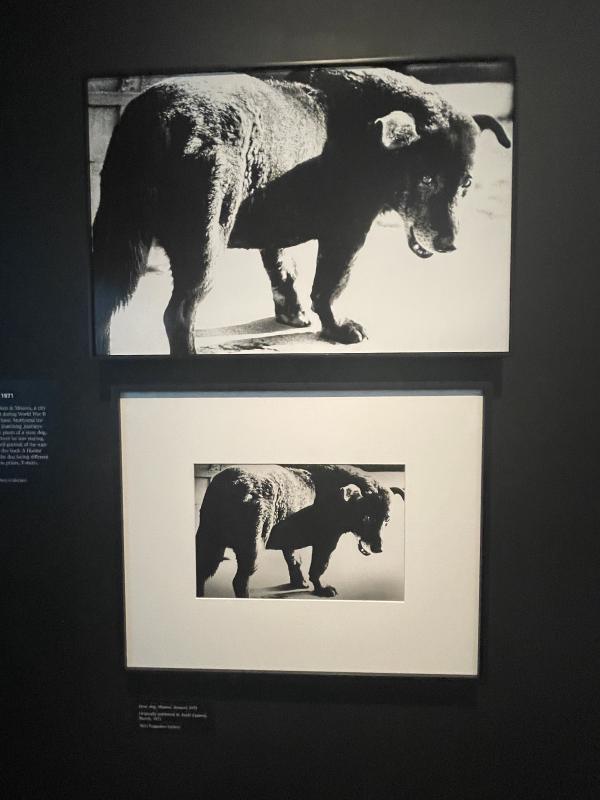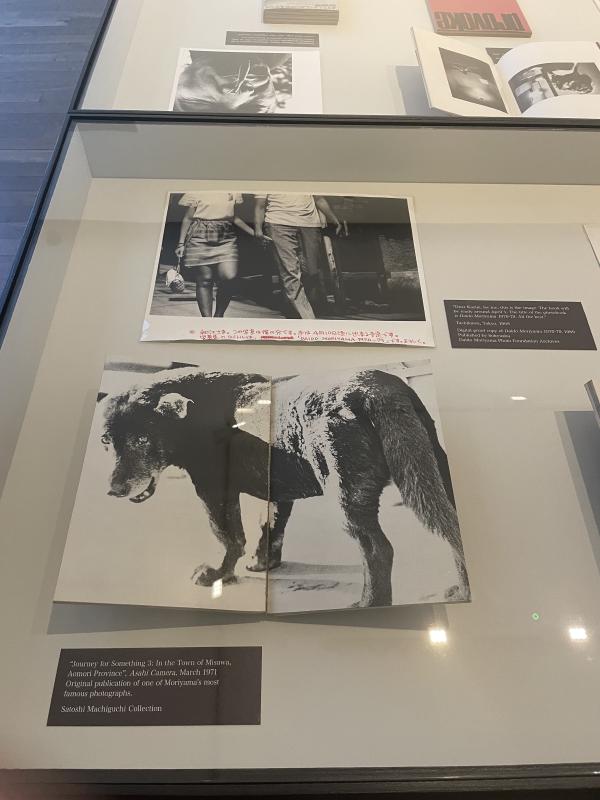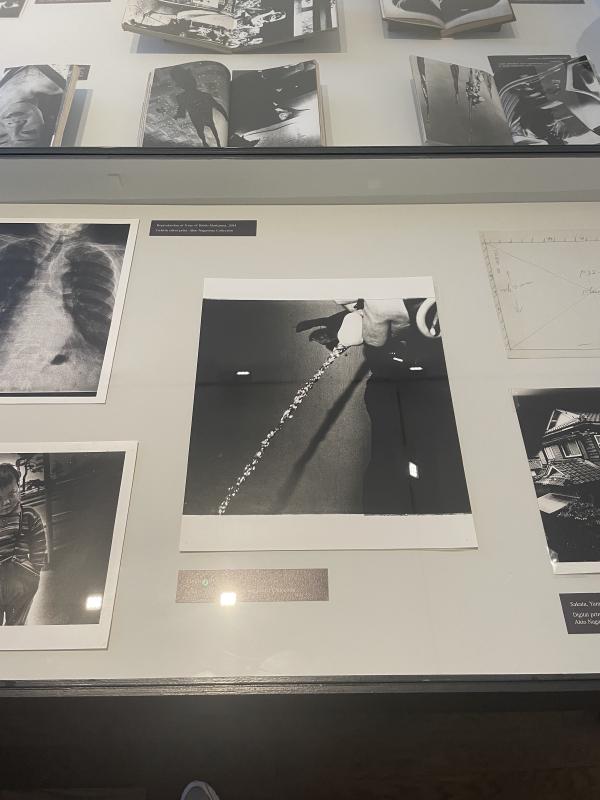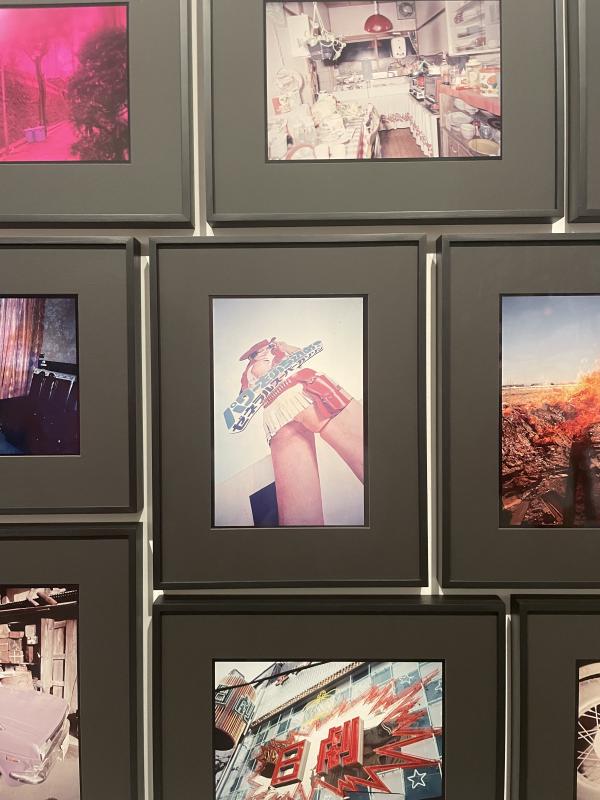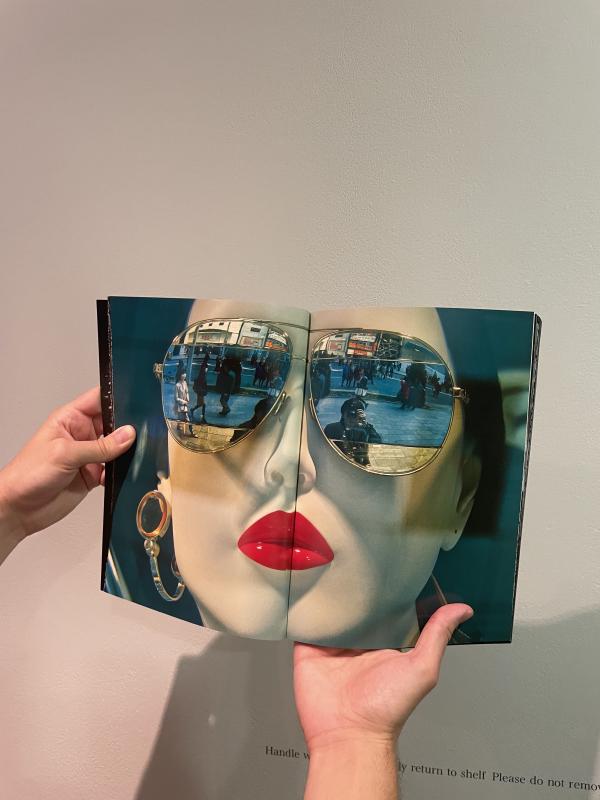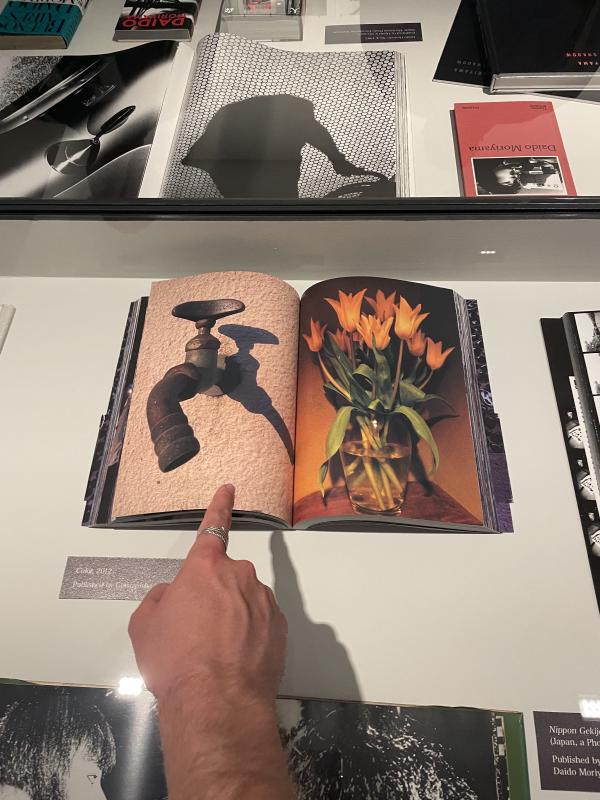 it was good to get into it, learn more about his practice and see it over the span of the years.
also! found out about an anti-capitalist Japanese art magazine run by a critic – the critic was called Koji Taki and the magazine was called Provoke. if you happen to have access to an english translation of a copy, please let me know! online or in print, it seems really cool and i'm really curious about it.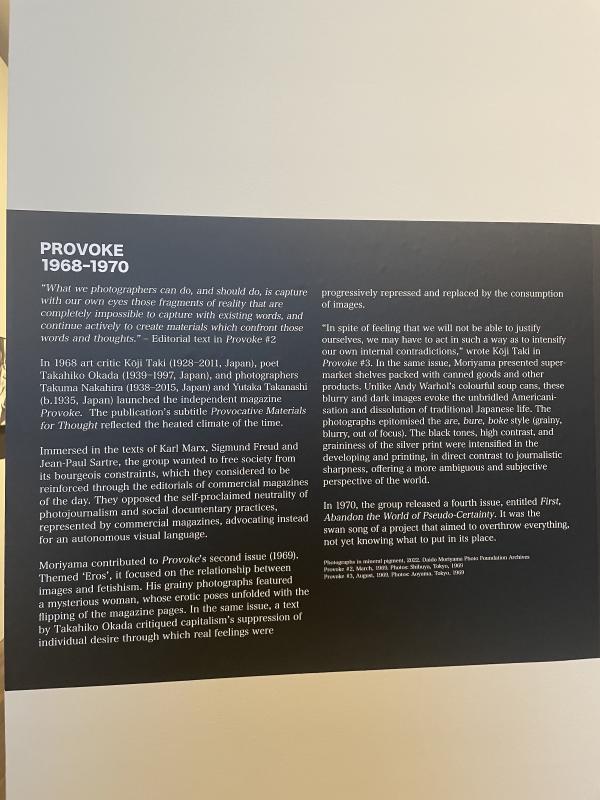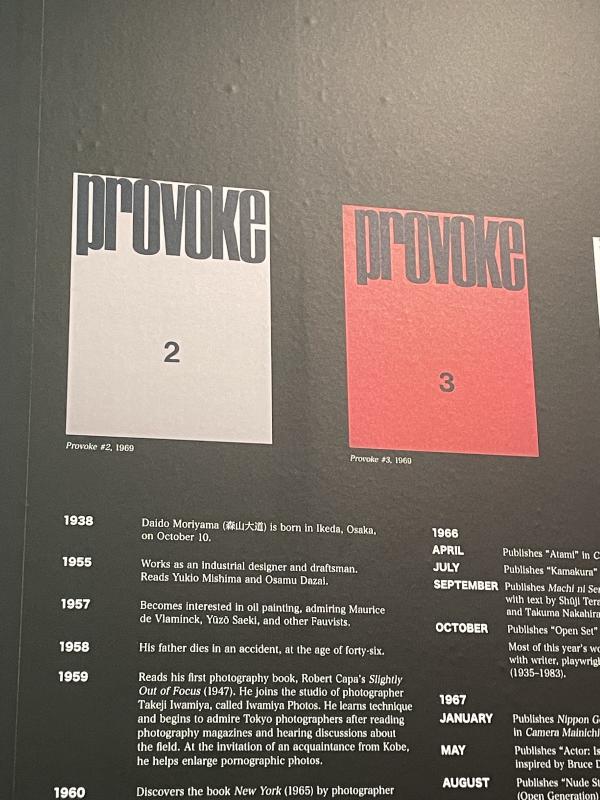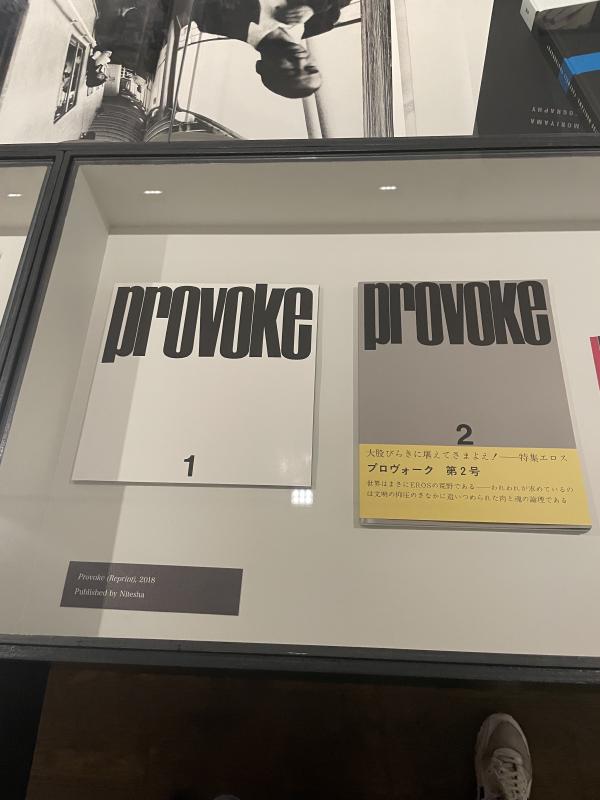 GDLP!
and then found GDLP's new pamphlet with Rough Trade Books down in the giftshop!!!! If u didn't know, it's called Chaotic Nightclub Photos: The Review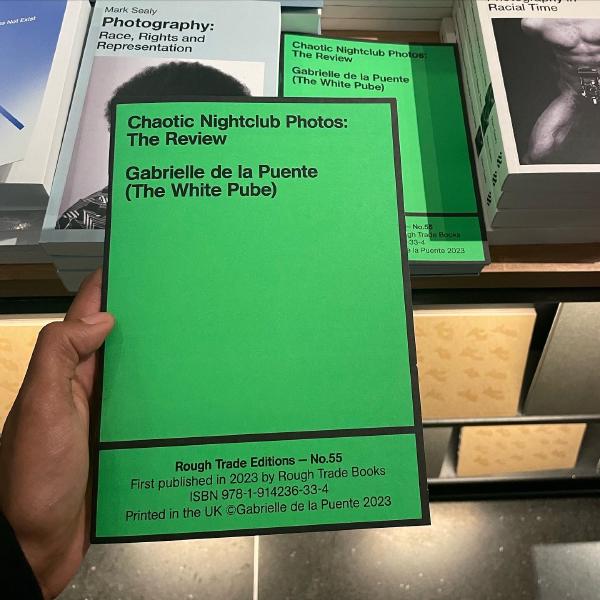 link to buy it off the Rough Trade website here
obviously i love it, and am v proud!! u should read it too! i got gdlp to sign it when she was in london last week, heheheheghe!
ok that's all for that week, i'll follow up w the others when i get a min!