Successful Project Proposal Library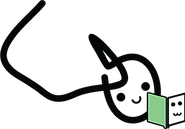 This page is not to be confused with the Successful Funding Application Library which is over here
Hello! This is a library of successful project proposals. Formal, informal, and everything in between. On this page, you will find the proposal itself + documentation of the work once it was realised + on occasion, a few words from the person that submitted the proposal to bridge those two, as sometimes ideas and circumstances can change.
What is a project proposal? What is it for? A project proposal is usually a word document that details something a creative wants to do, make, or make happen. They will send this proposal to a space or organisation they want to do that work with. We are using the term 'project proposal' as a shorthand to cover proposals that might lead to exhibitions, residencies, events, workshops, educational programmes or other projects happening.
Taking exhibitions as an example: some galleries will invite proposals year round, some will put out specific open calls that invite them, and others might not be interested and will prefer to approach artists themselves. Everywhere is different but if you are looking to see some examples of successful project proposals, we hope this page will help you to write one for yourself.
> If you want to share a successful application, please click this form for more info; and if you cannot submit via a gmail account, please look at the details on that form and then send an email to us with everything to info@thewhitepube.com
​
Exhibitions
Residencies
Events
...
Education
...
MORE PROPOSALS COMING SOOOOON... IF ANYONE YOU KNOW HAS ONE, SEND EM TO THIS PAGE!